Panda Pro Controller for Switch/Switch Lite/PC, STOGA Panda Series Controller
[Unique Panda Design & Gift Ideas]
[Turbo Button Funtion]
[Motion Control & Dual Shock]
[User-friendly and Fast Pairing]
[Ergonomic & Long Battery Time]
Description
STOGA Panda Pro Controller – Compatible with the latest version of Switch/Switch Lite and supports all games.
Panda pro controller frees you from being tethered to the console and provides a tangle-free gaming experience. It provides a stable and reliable signal with no latency or dropouts within 10 meters. With powerful anti-interference technology, it will not be affected by other wireless devices.

Panda controller supports 4-speed turbo speed: the turbo speed function makes playing arcade or action games easier, perfectly solves the pain point of traditional gamepad to make fingers fatigue, more flexible, and durable control.

Panda controller supports 6-axis gyroscopic axis and dual vibration motors. Vibration feedback can deliver an engaging gaming experience. With ultra-sensitive button sensing, it can provide an authentic gaming experience.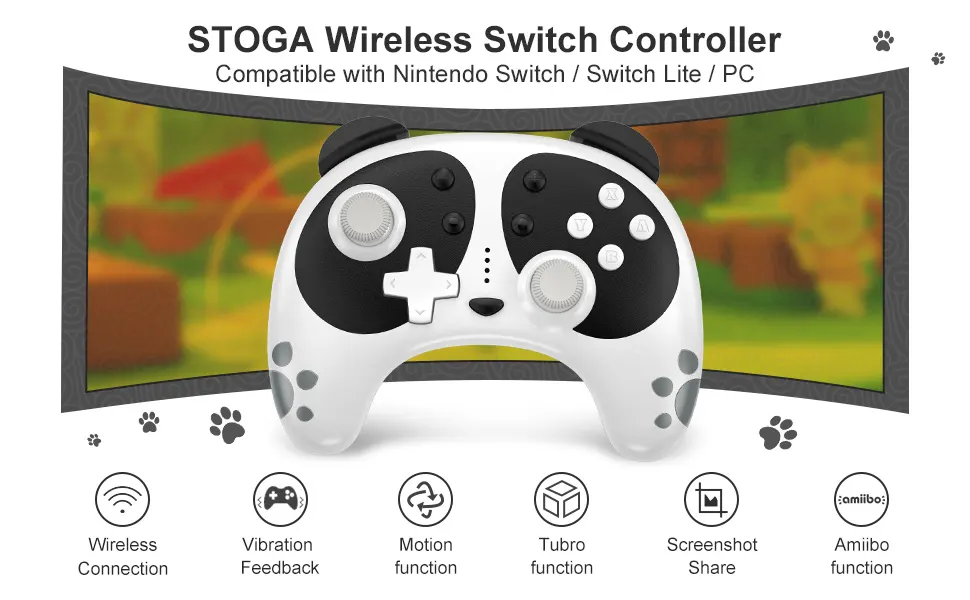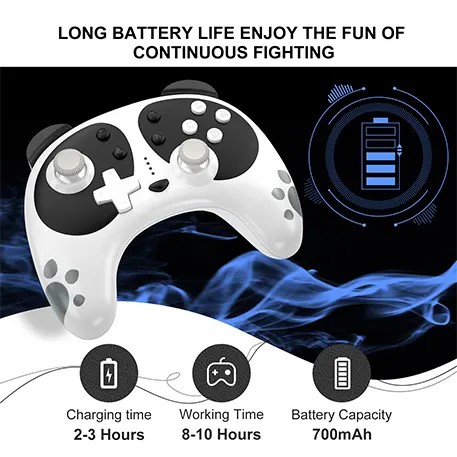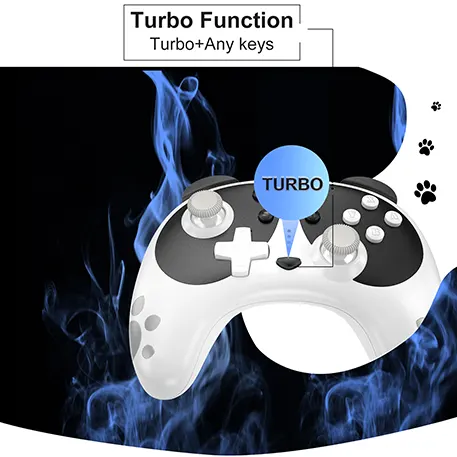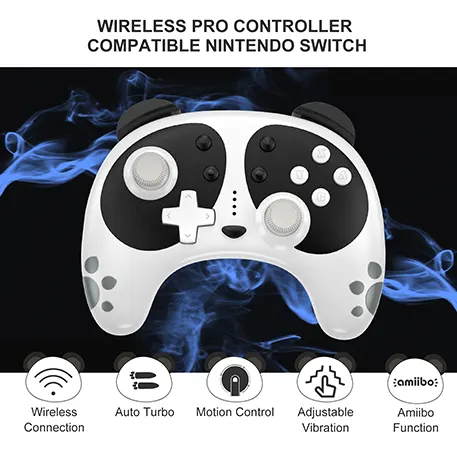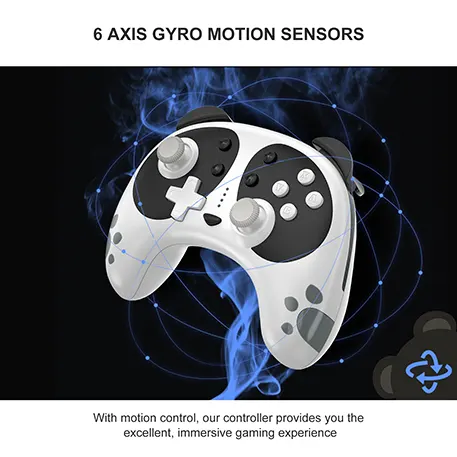 KEY FEATURES:
Remote Wake-up: Wake up your Switch responsively with a press of the Home button.
One-key Connection: Pare the controller with a click of the button. 
Turbo Mode:  Release your fingers with an automatic button.
NFC Function: No worries, we support Amiibo. It's time to train your lv.50 Amiibo!
Motion Sensor:  Built-in 6-axis gyro, capable of precise speed, position, accurate control, and rapid start/stop motion.
Dual vibration:  Excellent vibration gives you the BEST gaming experience.