STOGA Wireless Bluetooth Controller Gamepad Compatible with PC Controller for Nintendo Switch(Shark/Mayan)
Support Turbo Button
Motion Control & Adjustable Vibration Levels
Long Time to Play
Wireless Connection
Wide Compatibility
Description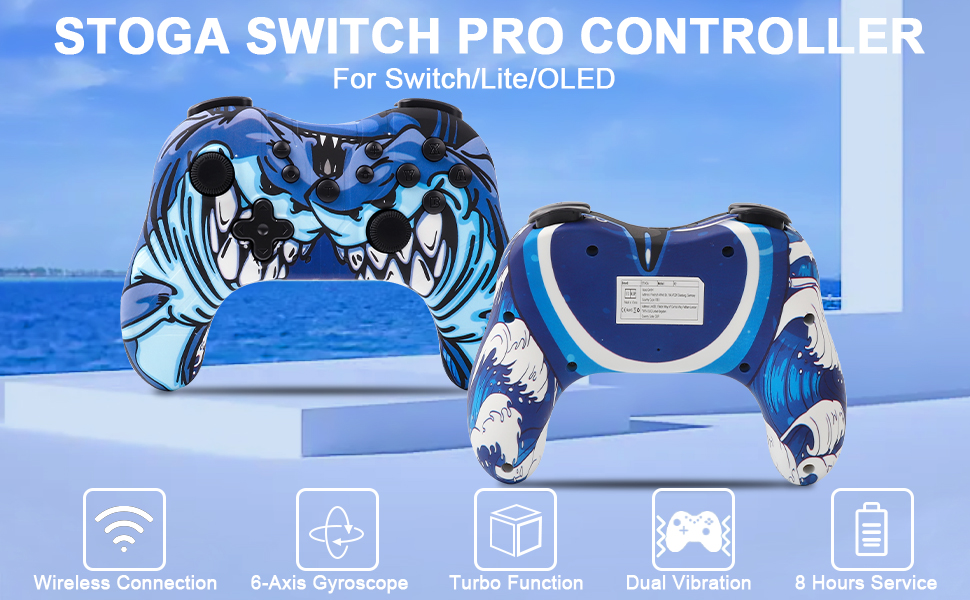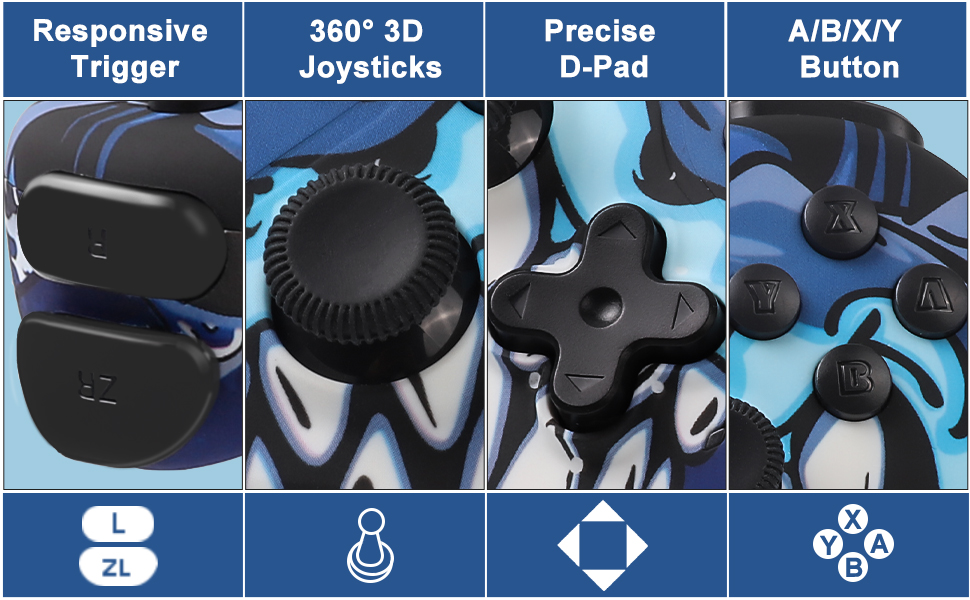 【Support Turbo button】STOGA Wireless Bluetooth Controller with a Turbo button. Continuous function, press and hold the key A,B,X,Y,LR,ZL, ZR, any one,press the "turbo" key again,this button will enter the semi-automatic mode;In addition, it also has the "synchronization" key fast pairing.
【Motion Control & Adjustable Vibration Levels】6-Axis Gyro motion sensors enhance accuracy for precise movement controls; Dual motors with 4 levels adjustable vibration intensity,switch pro controller gives you a realistic game experience.
【Long Time to Play】The controller can last up to 8 hours after fully charged. Switch pro controller has a stable connection and One key to wake up.Wireless bluetooth controller will automatically connect to the console, plug and play.
【Wireless Connection】The pro controller lets you enjoy the game without the restriction of space. You can move freely within 32 feet, making you free play in fighting games, and defeat your opponent easier.
【Wide Compatibility】The nintendo pro controller is compatible with – Windows (X-input), PS4, Switch.